How to setup your blog layout
The Listing Template is the easiest way to create a Blog or Gallery Listing Page. This Template allows you to showcase your latest Blog Post or Galleries.
You can find this template in the Pages – Templates section.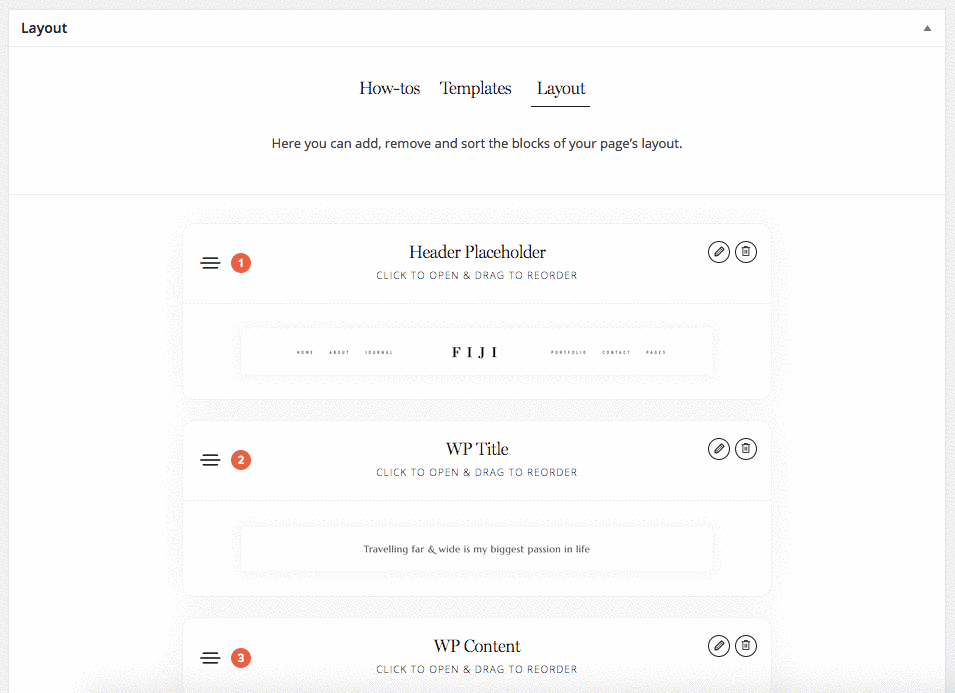 Hover over one the Listing Templates, and you will be able to preview a zoomed-in overview of the page layout if you click on Quick View. This will help you get a better idea of what the layout includes.
When you have decided on a layout, click on "Apply Template" and the selected template will be activated.
From there, simply follow along with adding content to all the different blocks within the layout.
Category Switcher
Depending in the selected layout, the Category Switcher may include different options like Uploading an image, Mobile View settings, etc. Just as with any block you will have options to change fonts and colors.
Though, the most important part is to select the Categories you want to display within this block – Blog Posts or Galleries. You also have the option to select Custom and simply add Titles and Links.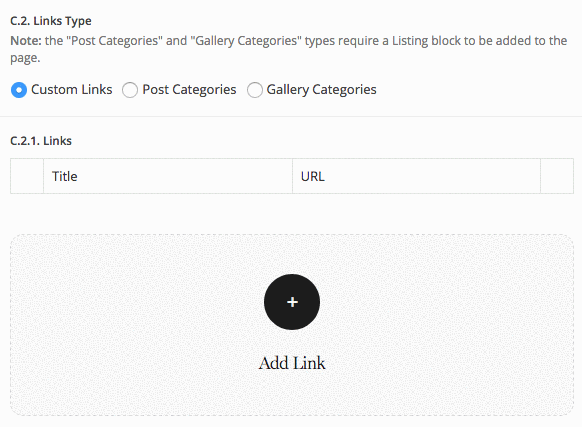 Occasionally this block may have a Mobile option to adjust the Image height and Category selector.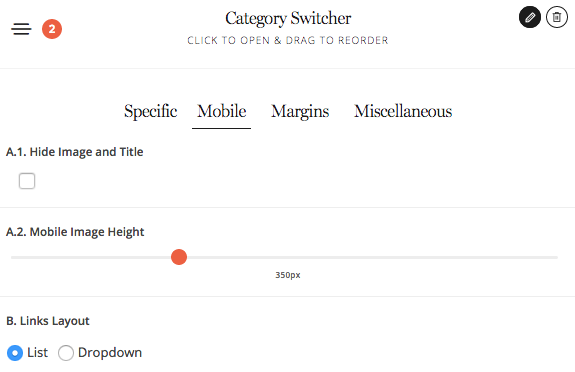 Other tabs Margins and Miscellaneous are standard.
Listing Layouts
Listing Layouts can vary from Theme to Theme, therefore options will change. However, regardless of Theme or selected layout the key steps remain the same for all.
INITIAL tab
1. Select the Content you want to show – Blog Posts or Galleries
2. Select the Categories you want to show within this listing.
*NOTE If the field is left blank, all categories will be shown on this page.
3. Select the number of publications you want to show per page.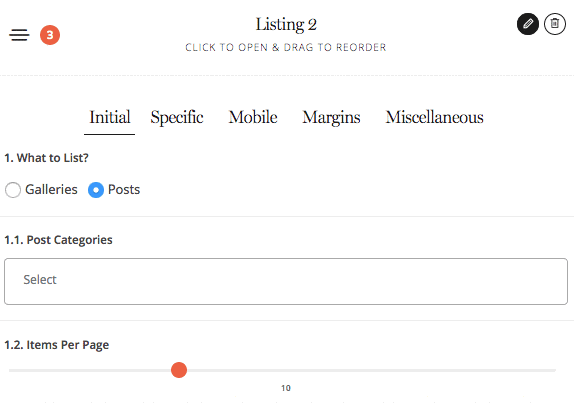 SPECIFIC tab
Here you will find all settings related to the selected layout. The combination of these settings will vary depending on the selected layout.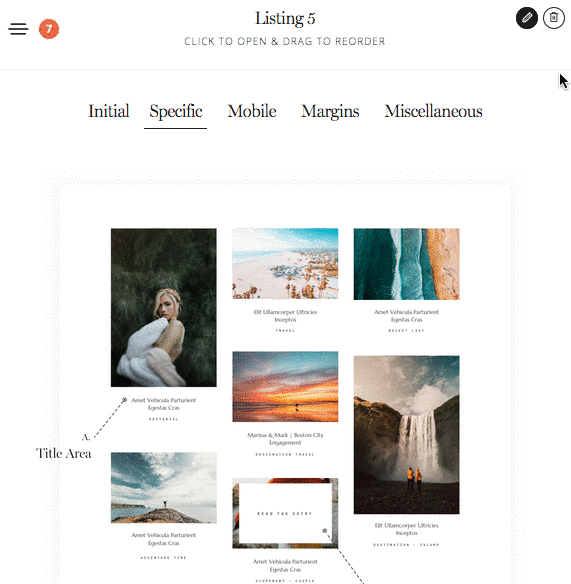 MOBILE tab
These settings are optional and not always included in Listing Block.
Listing Pagination
The Listing Pagination block is an important component of any Listing Page. It allows users to easily navigate between Old / New Galleries / Blog Posts.
The settings included into this Block are nothing more than the standard Text, Colors and Title options.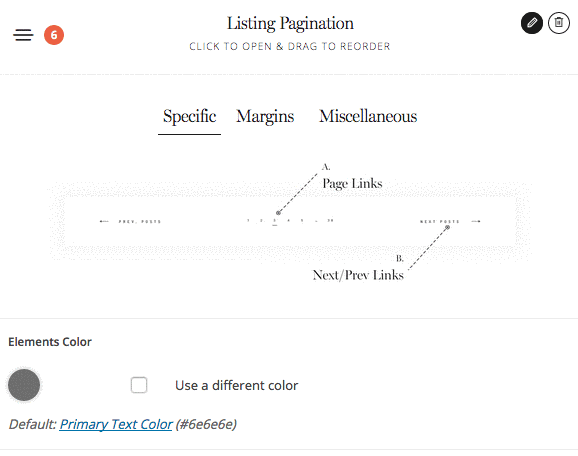 Making Changes to the selected Template
Upon selecting a Listing Template, you may end up liking 90% of the page structure, except for a certain Block. This may be a Category Switcher Block, or a simple Image+Text Block. You are able to easily Delete the unnecessary Block and replace with any Block of your choice from the available list of Blocks within the Page Builder.