How to Delete FloLaunch 2.0 Clone Website
If you have been working on the new website in Clone Mode, and after a while, you decide to start over, you can always delete the current "Clone Website" and start from scratch!
This option is available for you on Step 4 – make Changes.
1. First – Disable Test Mode. The option to delete the Clone site will not appear in case Clone mode is active (since it will display the option to launch the clone site).
2. Delete Test Website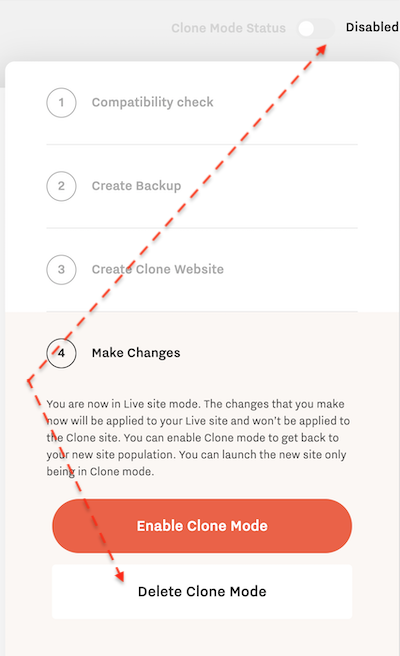 3. Start all over! After the Clone site removal, you will get to FloLaunch 2.0 landing page and can start the Clone site creation process from scratch.
NOTE: Please note that the FloLaunch Plugin is a free product fully developed by Flothemes and we can't guarantee compatibility with all hosting providers.