Connecting you Pic-Time account to your site
When the FloPicTime plugin is installed and activated, in the site backend you will see two new areas:
FloPicTime Settings
FloPicTime Galleries

Go to FloPicTime Settings page and click Connect Pic-Time Account button.
In case you are logged in to Pic-Time Account in the same browser, you will see a request to confirm the connection. When approved, you will be redirected back to FloPicTime settings and can now move on to building the galleries. In case you are not logged in, it will ask you to login before approval.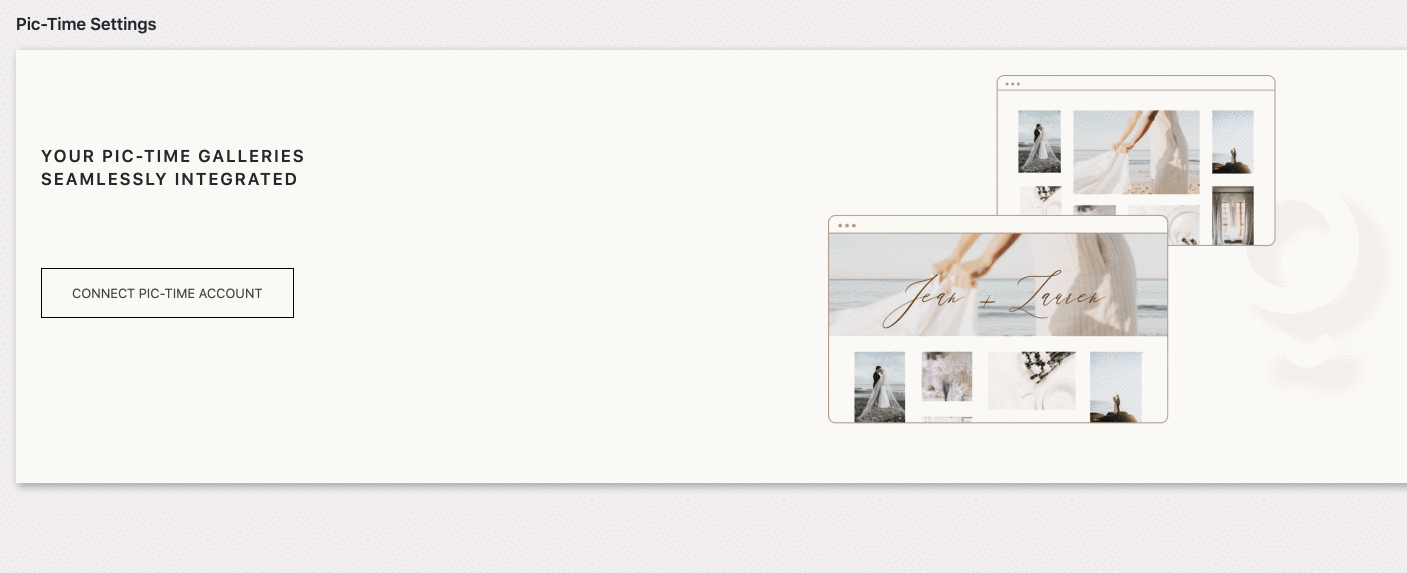 After the Pic-Time account and your site are connected, on FloPicTime Settings page you will see some additional options: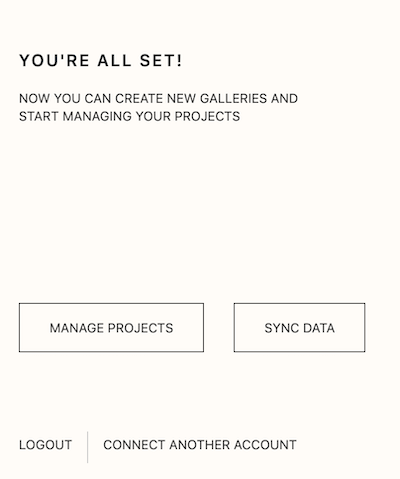 Manage Projects – the link will quickly lead you to your galleries list (that will be empty if you have just started using the plugin).
Sync Data – the option is required in case you added new projects in Pic-Time and now want to work with them and create galleries using the new projects. Read more about it in this article.
Logout – that will disconnect the site from your Pic-Time account.
Connect another account – that allows you to connect another account, while the galleries that you created previously will be unaffected.