Translating the plugin
All the labels and text messages used in the plugin are in English and have localization support(can be translated). The .pot file that contains the translatable strings can be found in '/flo-forms/languages' folder.
That file can be translated using the Poedit desktop application, or a WP plugin.
We recommend using the Loco Translate plugin. Read please the instructions on the plugin's page. The only recommendation from us is to save the .po and .mo translated files outside the plugin. This way if the plugin is updated, then you will not lose the translation.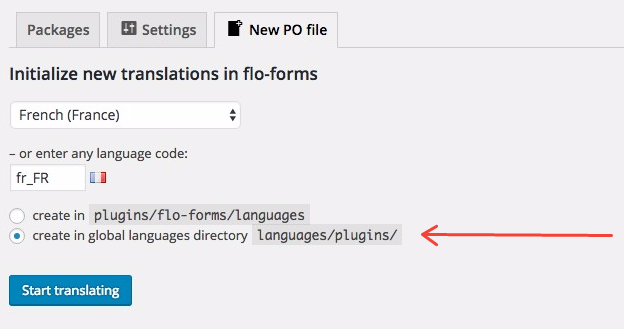 And if you translate the plugin in any language you are welcome to contact us and send the .po file so we can add it to the plugin to make it available for everyone.