How to add a Favicon?
To upload your Favicon go to Flotheme – Generics – Miscellaneous. There you will find an option to upload a Favicon. The process is the same as uploading a regular image to the website.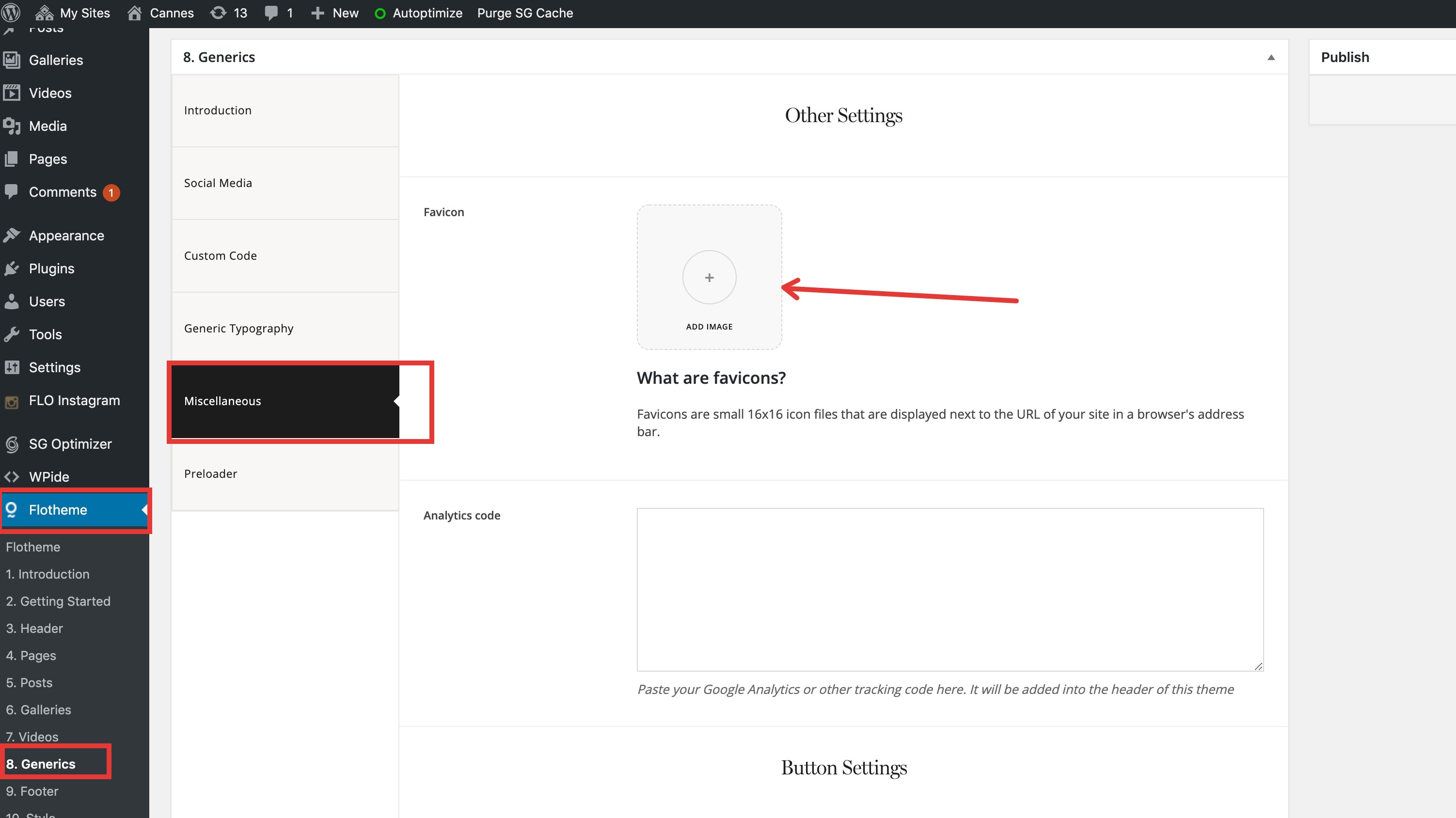 File Type
File Type
It is recommended to use the .ICO format, which works in all browsers, as some browsers like Internet Explorer do not support other file formats.