How to create a new administrator account in WordPress?
In order to provide the quickest support possible, it is helpful if you include an Administrator username and password to your site so we can take a look at the issue at hand. We recommend that you create a temporary admin login, which can then be deleted once we are finished helping.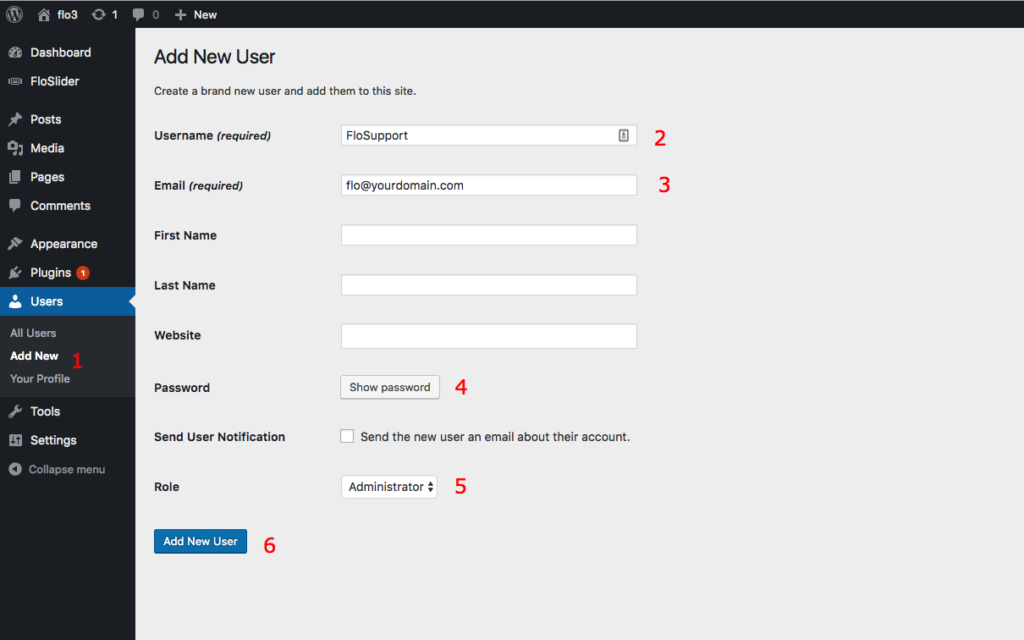 1. In your WordPress Dashboard, go to Users > Add New
2. Enter a username (use something unique like "FloSupport")
3. Enter an email address. You can use any email, like flo@yourdomain.com
While this step is mandatory, it is not required for this email address to be one that can be accessed
4. Make a note of the password generated by WordPress, as you'll need to send it to us
5. Make sure the Role field is set to "Administrator"
6. Click the "Add New User" button.
Once your issue is resolved and you no longer need the account, you can go to Users > All Users, and click "Delete" under the username of the account to delete it: