API activation for your FloForms Pro
If upon plugin installation you are asked to activate the API Key, then it is necessary to activate the plugin license in order to receive updates and benefit from premium features.

The keys can be found on your account on flothemes.com – https://flothemes.com/my-account/my-api-keys/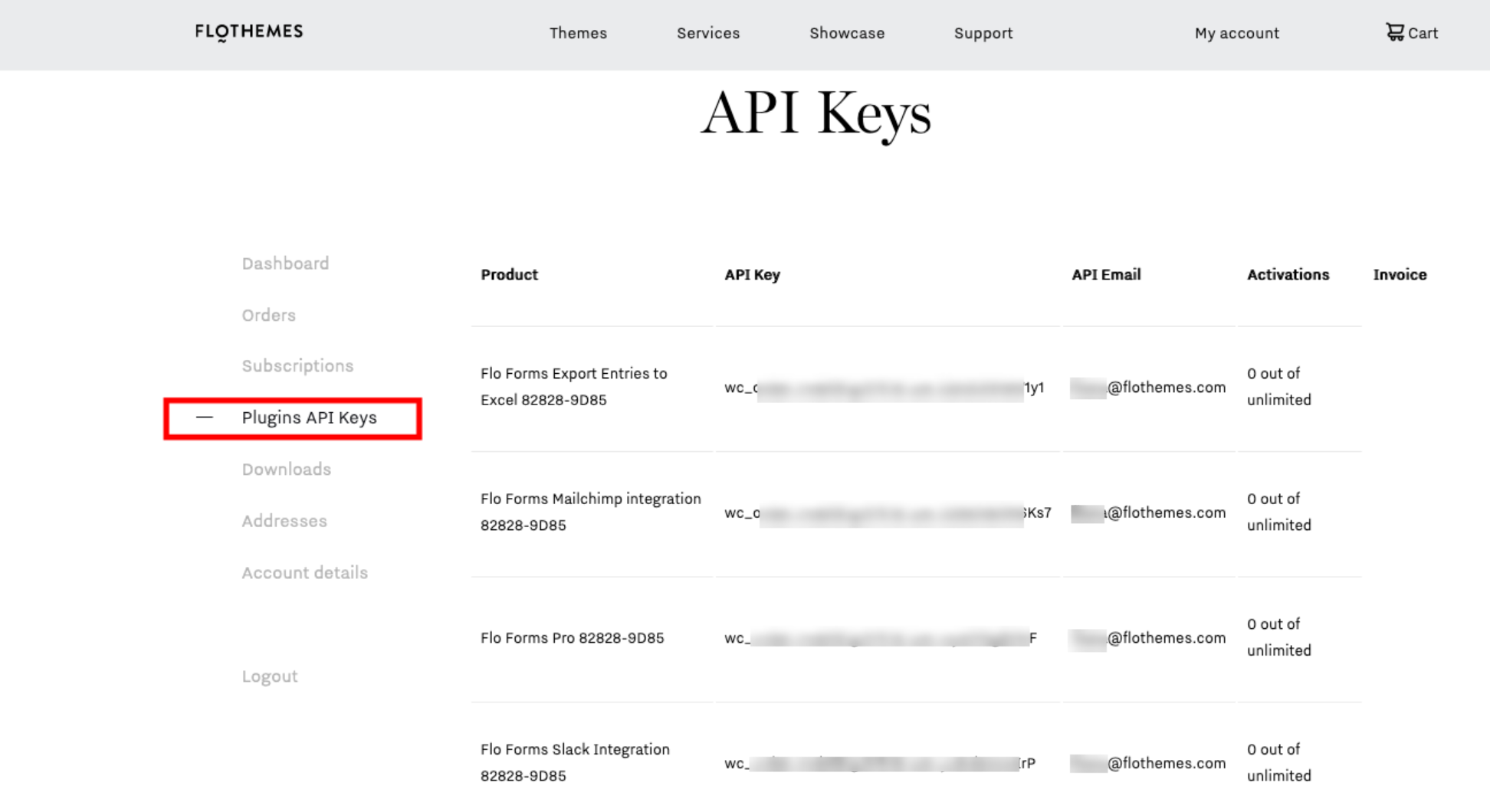 Just make sure to pick the correct product, email and API key combination and use it in the activation form for each plugin: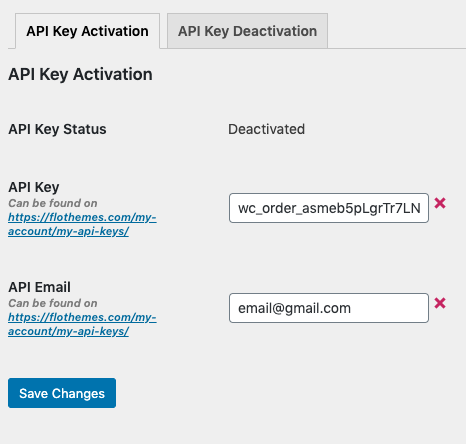 NOTE! If when trying to activate the plugin you are getting the following message even though the email and key are correct:
'Invalid API License Key. Log in to your My Account page to find a valid API License Key'
Make sure the billing email is the same as the activation email. If these are different, the plugin or theme won't activate.
To fix that it is necessary to edit the account email, and use the same email as it was used for the billing.