FloForms Pro - Add Google and Custom fonts
You will find the option to add Google and Custom fonts under the FloForms Settings tab.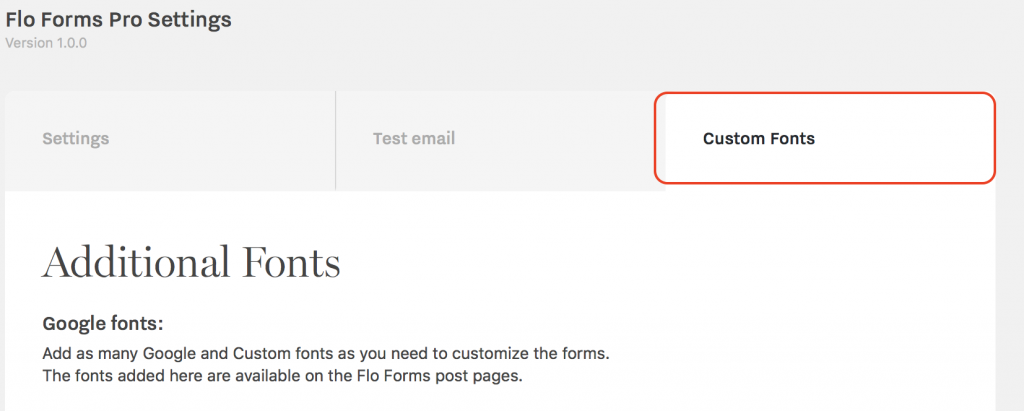 Click on the available option to Add Google Font and it will add a row with a dropdown selection where you can choose your font as in the screenshot below: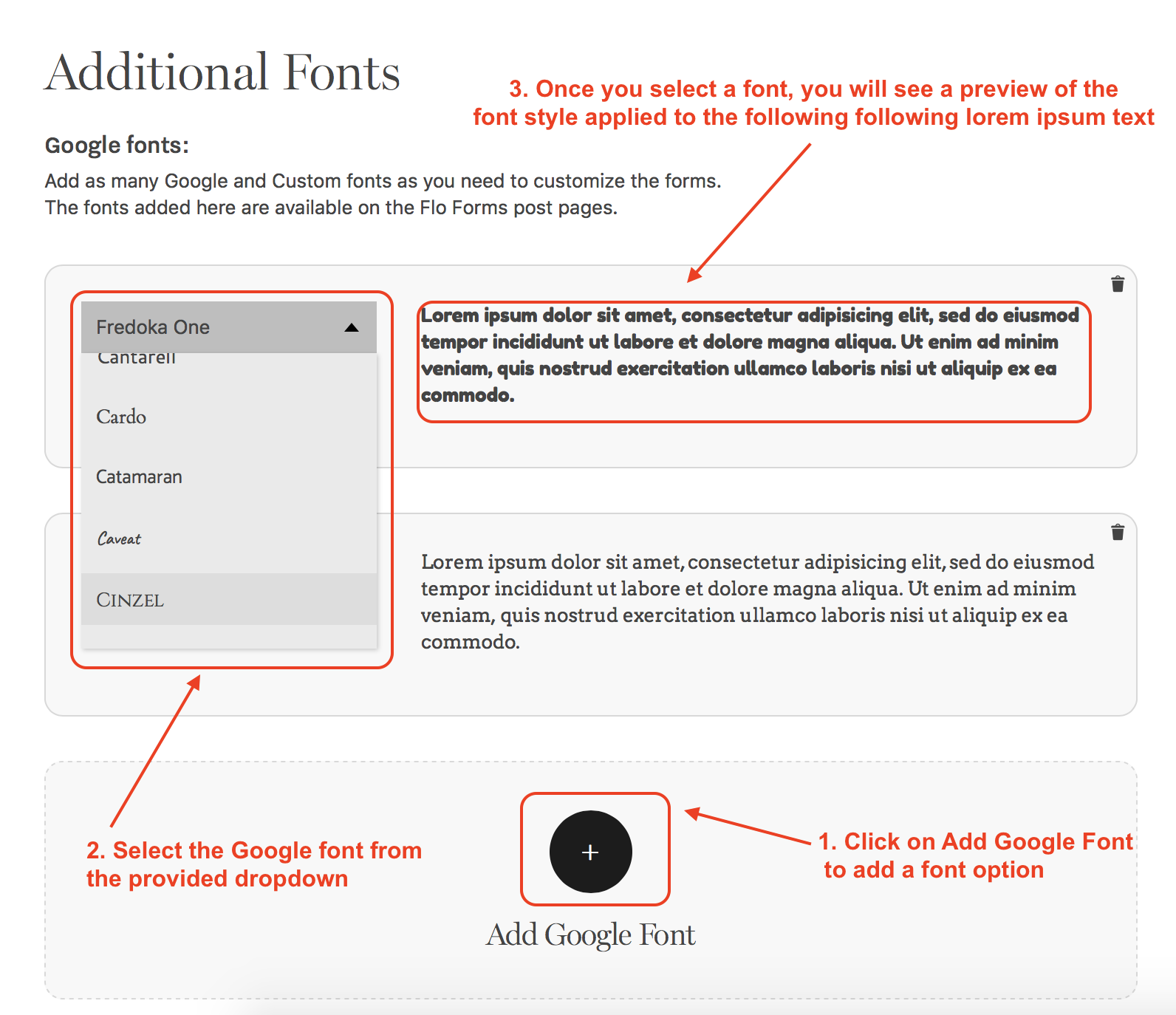 To add a custom font, click on Add Custom Font button available below the Google Font options. It is recommended to have a WOFF and TTF file for the same font. Make sure that your file titles are the same for these file formats.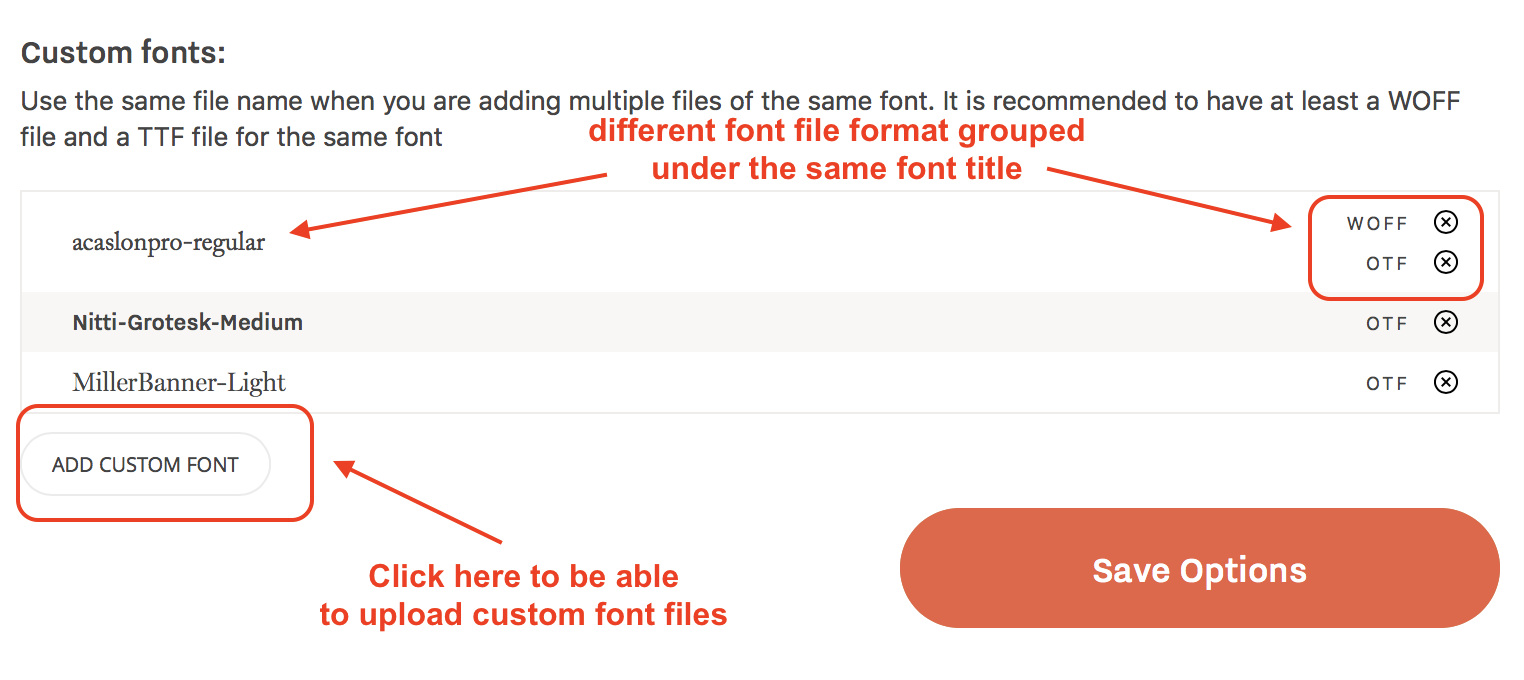 You can add as many fonts as you require, Google and Custom. Make sure to click on the Save Options button before leaving the page.
Once saved the fonts will appear as an option inside the Styling tab within the individual form's editing page. On how to edit your font styles inside the form, see the article below.