FloForms Pro Templates
Within the FloForm Pro version, you are able to apply a predefined form template to get started quickly on creating your form. Click on the Template tab inside your form editing page and hover over the template you want to use. You will see the Apply template option.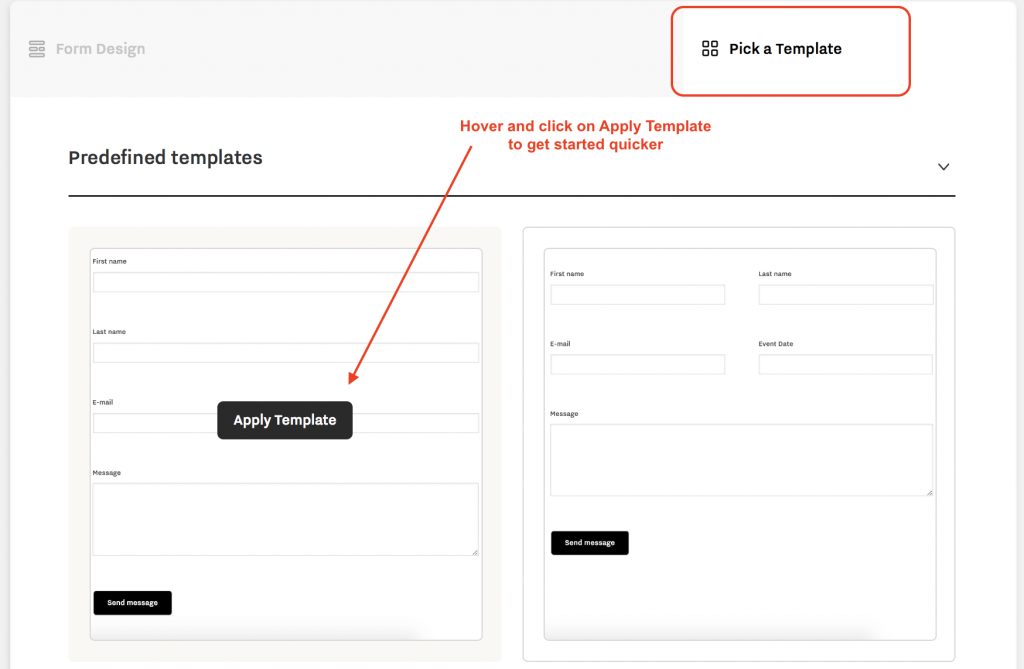 Note that if you decide to apply a template on an already existing form, it will overwrite your information.
You can also save a form that you've created as a template for future use. At the bottom of your form you will find the option to name and save your template:


Your template will appear in the Pick a Template tab under the Your template section, below Predefined templates.